FLAG Recently Visited 2019 Annual Members Meeting Tour Host:
TLF Graphics in Rochester 

FLAG recently caught up with longtime FLAG Members Dan Wagner and Bob McJury from TLF Graphics in Rochester NY.
TLF Graphics is a specialty graphics company with expertise in industrial labeling, product decoration, retail signage and labeling application systems. Together with their third partner, Ron LeBlanc, Dan and Bob have been in the business since 1998, when they purchased TLF Graphics. They operate out of two facilities in the Rochester, NY area with duplicate/overlapping capabilities. Although they primarily focus on labels for the durable market, TLF also creates labels for the food, beverage, precision/laboratory instrument and exercise equipment segments in addition to the retail signage market. In the last few years, the company has experienced explosive growth, which they attribute to their investments in UV inkjet digital printing. We were intrigued and wanted to learn more about how this kind of investment could benefit other FLAG Members.
Four years ago, TLF Graphics started the journey to transition their durable label business from conventional screen printing to UV inkjet, looking for added efficiencies. Although they owned a large toner printer – the system wasn't the ideal solution for their durable label applications. The high click charges and fade resistance challenges were unsuitable for applications like cranes, lifts, tooling, pumps and other industrial products demanding environmental resilience.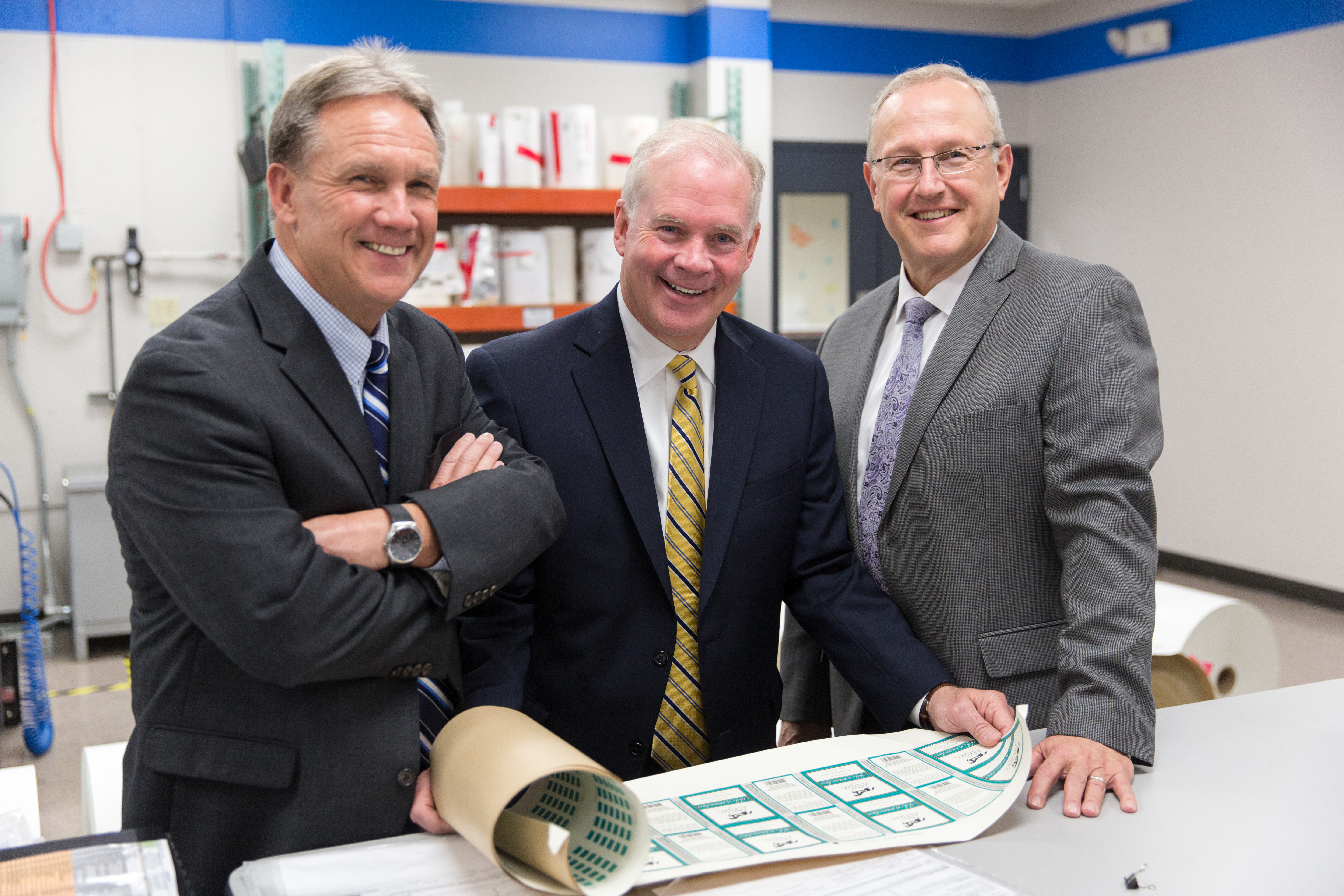 Seeking a solution, the company purchased a Durst Tau 330/LFS UV inkjet press/laser cutter and have been thrilled with the added efficiencies the production-grade inkjet press has brought to their operations. Additionally, they have been impressed by the quality and durability of the inks, improved color matching and ink laydown. The success is due in large part to their ability to reduce costs and turnaround times, improve quality and maintain the durability they formerly experienced with conventional screen and flexo printing for select applications.
According to Bob McJury, "When we first invested, we thought we would do 90% inline print/laser finishing. Actually, the reverse is what's happened in our business. We prefer to run the digital inkjet press at top speed and laser cut offline.   We underestimated how much finishing we would need, so we added a second Digicon II die-cutter with enhanced capabilities including hot foil stamping. "
Dan Wagner added, "We thought we would use the new UV inkjet press to transition our flexo and screen business in order to lower our costs. We did that, but ended up bringing in a lot of new business because the new digital inkjet press could accommodate sizes that other press systems can't, for example, a 36" long die-cut, or clear materials with a very opaque white ink."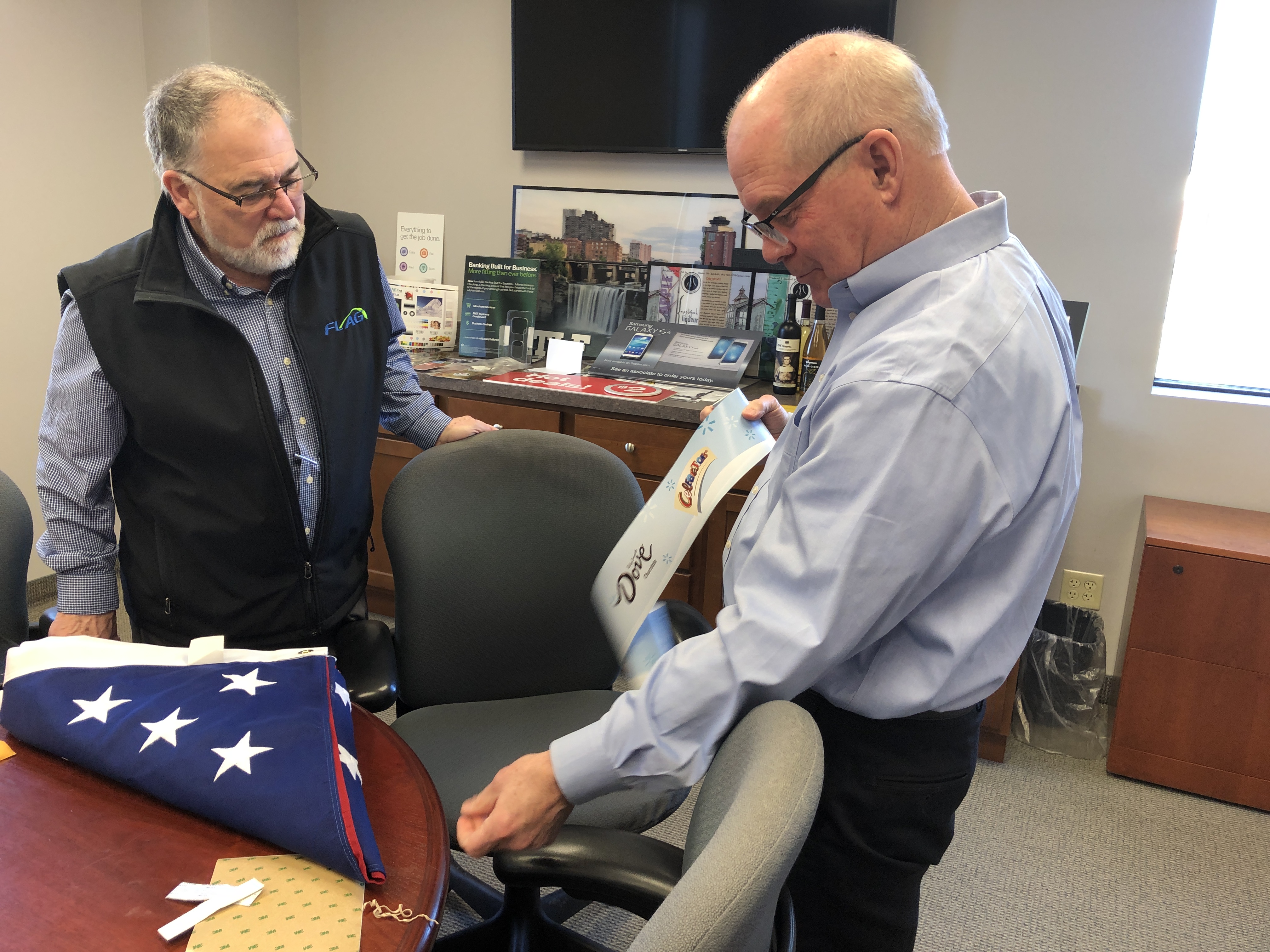 With this experience under their belt, they soon purchased a second Durst UV inkjet press (Tau RSC) to do longer-run and prime labeling applications including craft beverage, food and cannabis applications. With the additional press, they have discovered that the printheads and digital inks continue to improve, speeds are nearly twice of what they were initially and the cost of inks has fallen and are equal in durability to screen-printed applications.
They stress that the learning curves on both digital systems were short, the second press was up and running in two days. Customers have been pleased with label quality and improved turnaround times however finding the right press operator was a critical step. Dan comments that you need to find "someone with a great eye for color who is technology-minded."
As they manage their growth and "significant uptick in business," TLF Graphics appreciates more than ever the benefits they receive from FLAG. Dan concludes, "We've been a member for five years and, like our own company, it has been great to witness FLAG grow significantly in that time. The rebates are really good – we love getting the same benefits that the bigger guys receive. We value the information shared at the meetings and we like the security of the catastrophic back-up plan. There are many fellow members we now know and trust – who could help us if our business was down due to weather or some other natural event."