ATL Corp, an independent converter located in Menomonee Falls, WI, joined FLAG (Flexo Label Advantage Group LLC) in October, 2020.  Although they were, of course, interested in the rebate potential of FLAG, ATL actually joined FLAG with a primary goal of taking advantage of networking tools for learning and sharing with other converters. They were intrigued by peer groups, the Virtual Summit and Member Connections.
Laura Jackson, Supply Chain Manager, started following Member Connections immediately, enjoying the "chatter" but never imagining that it would come to her rescue in just a few short weeks.
One late Friday afternoon when most people in her office were already gone for the weekend, Laura found herself in a tight bind.  ATL has a customer that creates a bidding situation for every opportunity.  ATL had bid, and been awarded, a direct mail job that they had done numerous times before. This job required a holographic piggyback paper, which had always been stocked and readily available by her usual substrate provider.  In fact ATL accepted the job assuming that the usual provider would have the stock as always and would deliver it the next day.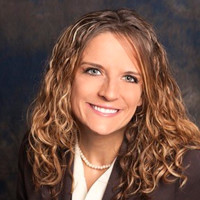 But they couldn't!  Laura then checked with multiple other vendors, but the lead time was consistently quoted at 7-8 weeks.  She notes that, "You really hate to pass up a bid, because you want the business and may find yourself out of the bidding the next round.  But it's much worse to accept a bid and then have to go back to the customer and tell them you can't deliver."
With the clock ticking and as a "last ditch effort" she threw it out to her new FLAG community via Member Connections.
Enter Alan Rich, President, Nova Label in Hyattsville, Maryland and a FLAG member since the very beginning of the organization in 2010.  Nova Label prints a good deal of direct mail and had some overstock of holographic piggyback paper they couldn't use.  He had posted it earlier on Member Connections but didn't get any bites, and now had five 5,000 foot rolls, worth around $3,000, taking up space in his warehouse.
Alan saw Laura's post and reached out immediately at 4:00 p.m. EST.  He had the exact rolls she needed and if she could arrange shipment they were hers!
Laura was of course thrilled to locate the material, and was particularly impressed by the fact that Alan, the president, reached out personally, made the arrangements, tested the material and then refused payment for the order!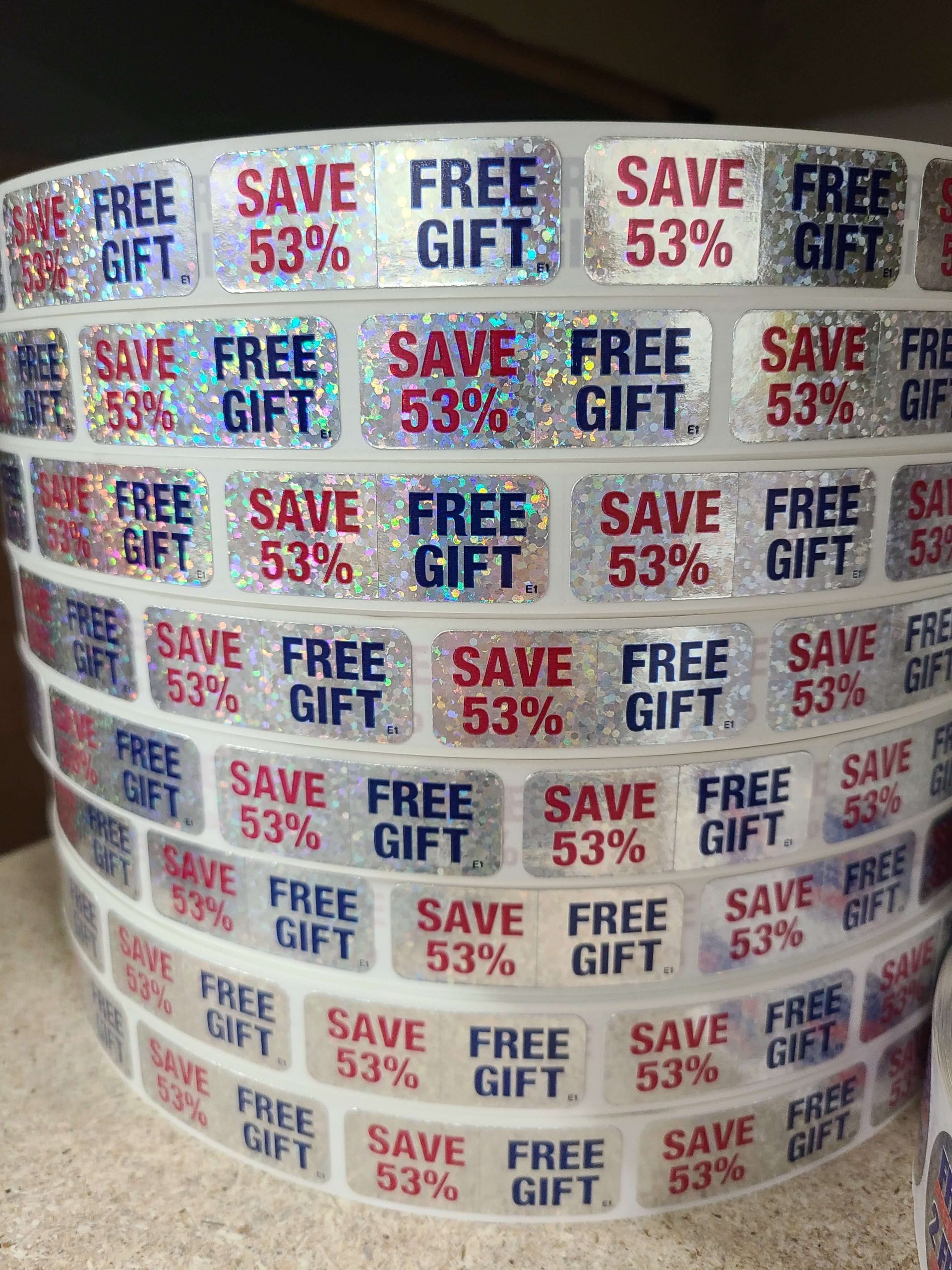 By  Monday morning, the material was picked up and on its way to Wisconsin.  ATL made the delivery date and were able to accept additional job requests from the same customer to use up the material. With Nova Label's help, they met requirements, kept an important customer happy, and picked up some more business they had originally declined (competitors couldn't get it – so they were the only ones who could get their hands on the material).
While this kind of converter networking and support was new to Laura and ATL, it's a common way to work for Nova Label.  Alan has consistently reached out to other FLAG members with specialty orders or overflow production.  And in a very busy year of election direct mail and food orders, it's been a relief to have reliable friends and colleagues to whom he can turn for help.
Alan recounts that in "Eleven years, FLAG has really grown into a group of trusted partners.  Everyone speaks more freely and has really loosened up. Peer groups really help a lot and if one of my customers is looking for a specialty application that we don't do, I always refer them to a Peer Group member."
Although Alan notes that the "material went to a good cause and he was happy to help," the story actually had an even happier ending when a big thank you box of Wisconsin sausage and cheese arrived at Nova Label's front door …. just in time for the holidays.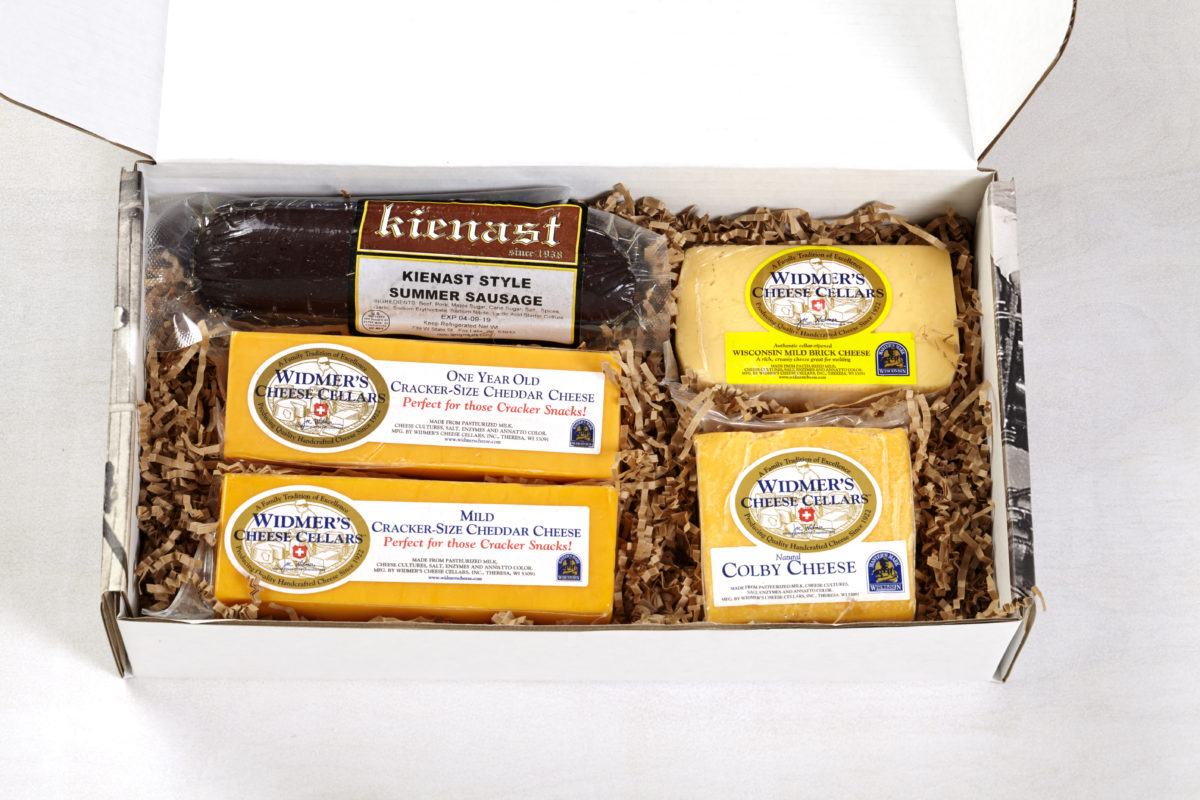 For more information on
FLAG Membership